Skip to content
Nguyen Hoa Anh PhD. (Dr. Anh)
Chairman/Founder of LiveSpo
CEO/Co-founder of LiveSpo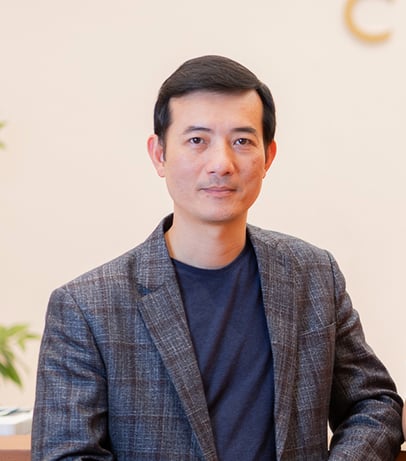 HRD/Co-founder of LiveSpo

MBA Mrs. Do Thi Khanh Van
Director at Mekong Capital
"I always believe that the most important thing for a scientist is how their research is applied in real life, how it can benefit and serve the community. Every year, there are about 5 million deaths worldwide caused by antibiotic resistance, mostly among children under 5 years old. The World Health Organization (WHO) has repeatedly warned about the global issue of drug resistance, but until now, WHO has not provided an effective tool to replace antibiotics. In 2013, LiveSpo Pharma successfully researched and developed the technology for producing high-concentration, multi-strain, liquid-form spore probiotics, which have the potential to gradually replace antibiotics. LiveSpo spore probiotics products have been clinically tested and shown high effectiveness in treatment, published in leading scientific journals worldwide, aiming towards a future without antibiotics."

"When stepping into the pharmaceutical market in the era of globalization, LiveSpo company faces many challenges from fierce competition both domestically and internationally. I believe that this is a difficult field that requires seriousness in scientific research, investment in technology for continuous quality improvement, especially investing in customer satisfaction and digital transformation of the company. The entire LiveSpo company always believes in the Vision and Mission that the company has chosen. Together, we aim to realize the dream of bringing Vietnamese biotechnology to the world, introducing LiveSpo spore probiotics to the world, and showcasing Vietnam through high-quality knowledge-based products."
Sunday,Monday,Tuesday,Wednesday,Thursday,Friday,Saturday
January,February,March,April,May,June,July,August,September,October,November,December
Not enough items available. Only [max] left.
Add to Wishlist
Browse Wishlist
Remove Wishlist